Recommended Programs, Utilities, Files
---
This is a list of files that I either use myself, or that have been recommended to use by other webbers.
If you know of any files that you think should be included here, please let me know.
My rating is based around a 5-pin system where 5-pins "





" is the best!!!
---
Currently used and personally recommended files
(In alphabetical order)
---
Above & Beyond (A&B)
http://www.1soft.com/
My Rating:





This is a very small (easy on disk space) but powerful PIM (Personal Information Manager). It has a scheduler that I couldn't do without.

Have you ever wanted to do 100 things at once, but never could find the time to do them? Plug them all in A&B with expected durations and rough time scopes (i.e. AM only, between 9AM-5PM Mon-Fri only, Weekends only, etc.) and let A&B make arrange your schedule for you using the two-priority rankings you give each task and your available schedule.

Of course, you schedule in all of your must attend and would like to attend schedules as well and watch how those things you never got to do float around to fit your pre-programed time-lines. If you think A&B has scheduled your time too tightly/loosely, just ask it to re-schedule for less or more work as you desire and let it take some of your work of your hands.

I love the program and it's relatively inexpensive "cost performance wise" for what it can do for you. Considering time is money, this is a real money saver. You won't regret you tried it.

I have schedules still in there back from 1997 when I first started using this product on a Win95 PC as they don't take up much space at all. I've gone through various upgrades (Win98, Win2K, WinXP) but was easily able to import my older schedules right into the newly installed program. I couldn't do without it!!!
---
AniShop PRO

http://www.corel.com
My Rating:




It allows you to work with Paint Shop Pro (mentioned below) to directly import/export graphics files for easily making animated .gif graphics.

---
Cute FTP

http://www.cuteftp.com/
My Rating:





This is a very powerful FTP (File Transfer Protocol) utility. It has both on the fly "Quick Connect" mode where the user only specifies the ftp address (with user name, password and port number if required) and a Site Manager for automatic attachment to pre-recorded sites.

It offers easy to use GUI capabilities for both remote and local file transfers. If you own a Web Site... then you need to also own this utility. There's nothing easier!

You can perform very large uploads/downloads of complete directory trees using your mouse performing a standard click-to-select the directory and then drag-and-drop where ever you want (local and/or remote).

---
X-NetStat PRO

http://www.freshsw.com
My Rating:





X-NetStat displays information on your current Internet and network connections, much like the console netstat.exe program, but in a graphical interface. These connections are established each time you visit a web page, send an instant message, check your email, or anytime you do network activity that requires you to connect to another computer. They also appear when outside computers attempt to connect to your machine, authorized or not. Each connection is displayed in the Connection Table, where you can see the address you are connected to, what ports (local and remote) are being used, the connection status, how long the connection has been active, and the program that is behind the connection.

The Professional edition of X-NetStat offers a smorgasbord of additional features that are geared towards Network Administrators for their tasks of monitoring and managing networks. X-NetStat Professional contains powerful features like a Rules System that lets you set up actions based on network conditions, a comprehensive Network Statistics window displaying information on network interfaces and protocols, a Web Server that lets you access XNS information remotely, a collection of Lookup Tools (TraceRoute, WHOIS, Finger, DNS, Web Search, etc), and many more features.

It also includes a beautiful Bulk DNS Lookup utility second to none!
---
PaintShop PRO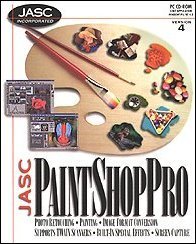 http://www.jasc.com/psp.html
My Rating:





This is a powerful Graphics Editor which I use to maintain and build my own custom graphics. For image touch-ups or for creating custom graphics it has a lot of powerful features for everybody... from beginner to even the most pickey professional!!!

It has neat Special Effects: Add Drop Shadow, Create Seamless Pattern, Cutout, Chisel, Buttonize, Hot Wax Coating, etc.

It also has some nice Deformation features: Circle, Cylinder (Horizontal & Vertical), Motion Blur, Pentagon, Perspective (Horizontal & Vertical), Pinch, Punch, etc.

Other Features: Add Noise, Despeckle, Dialate, Emboss, Erode, Median, Mosaic, etc.)

Of course it has all of the standard and many advance paintbrush features with various background and writing item (chalk, crayon, pen, etc.) styles to choose from.

Many other features (gradiation, etc.) as well.

If you've looked at PhotoShop Pro, take a look at this... it's priced much much lower and more affordable than PhotoShop Pro too. If you need professional tools for a fraction of the professional prices, for me, PaintShop PRO is more than just a bargain for the price I paid.
---
Sam Spade

http://www.samspade.org
My Rating:





This is a powerful SPAM busting tool that has an auto mailing program built into it to allow you to send the SPAM to the proper authorities with ease. All you need to do is copy the source of the E-mail message and paste it in the E-mail parser and it will automatically confirm whether the sender is whom they say they are or whether this is SPAM using a dummy E-mail address to send from!

It has other neat Features too: Ping, NSLookup, IP Block, Dig, Traceroute, Finger, SMTP Verify, Blacklist and Abuse Lookup, etc.

You can perform Zone Transfer Requests to find out all the information a nameserver knows about a specific domain.

Other Features: SMTP Relay Checking: A common trick used by senders of UCE is to send their spam via a third party relay, so you can use this to try and relay an email through it back to yourself to see if it's real or fake!

Active Port Scanning is another feature.

Web Crawling and Secure Web Browsing: It's intentionally a dumb, impolite webcrawler, as it's designed for searching malign websites. It ignores the robots.txt file designed to tell webcrawlers where they're allowed to look. It ignores the META tags that do the same thing. You can use Web Browsing to read in a page without activating the HTML, CGI and various other scripts which may be hidden to check out whether it's a safe site or to see what they've got lurking behind their page!

Usenet cancel checking and a bunch of other useful utilities are also available at your fingertips. I definately recommend it for SPAM Busting, NSLookup and IP Block Searching, the others features are available for your fancy, but these are the main features which I find most useful!!!
---
Power GREP

http://www.powergrep.com/
My Rating:





PowerGREP offers you a wealth of features that will come in handy in many situations when you want to find information, update or convert files, or extract useful information and statistics. PowerGREP is a knowledge worker's Swiss army knife.

Quickly search across files, folders and archives on your computer or network. Search for words, phrases or binary data. Or use regular expressions to describe the form of what you're looking for, and let PowerGREP find the actual text. Specify as many search terms as you want. Inspect the context of individual search matches, or group identical matches together.

h and replace through heaps of files without opening them first. Preview the replacements without modifying any files. Make complex replacements or conversions with regular expressions. Replace or revert individual search matches at your leisure. Work safely with flexible backup and undo options.

Gather statistics and extract data from files, archives and logs. Collect search matches into one or more new files. Use regular expressions to describe the form of the text you want to extract, and let PowerGREP collect all or part of the match. Sort matches, and group identical matches and count them, to produce informative statistics.

PowerGREP has a wide range of capabilities you won't find in any other Windows grep tool. While you will use some of these features only occasionally, they will surely save you a lot of time and tedious manual editing on many occasions.

Apply any number of search terms of regular expressions sequentially or concurrently. Complex search and replace operations often require multiple steps. Use PowerGREP to execute as many steps as you want in a single operation. Run the steps concurrently (search matches won't overlap), or sequentially (replacements cascade onto the following steps). Save all steps into a single PowerGREP Action for instant reuse.

Limit your search to specific file sections. When updating web sites, limit the search and replace to HTML tags, or even specific HTML tags, or alternatively, skip HTML tags. When programming, search through only comments and/or strings, or alternatively, skip comments and/or strings. Use as many regular expressions as you want to section files.

Split files into records before searching. Instead of searching whole files at once, or line by line, split files into whichever record or block structure the files are formatted with. Specify record delimiters, or use regular expressions to match the records themselves.

Post-process replacement text or text to be collected. Often, a search match isn't in the format you want it to be. PowerGREP's unique "extra processing" feature allows you to perform additional search and replace steps on each search match. E.g. when processing web logs, replace URL-encoded characters when extracting search engine keywords from referrer URLs.

---
WinZIP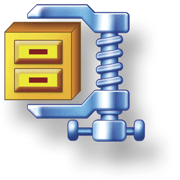 http://www.winzip.com/
My Rating:





The most popular compression utility for Windows, with more than 140 million downloads

Quickly and easily zip and unzip files and folders

Save storage space, dramatically reduce e-mail transmission time, and efficiently archive documents

Easy-to-use AES encryption to protect your sensitive data

Flexible user interface: the intuitive WinZip Wizard for first-time users and the award-winning WinZip Classic interface for power users

---
ZoneAlarm PRO

http://www.zonelabs.com
My Rating:





Easy-to-use firewall blocks hackers and other unknown threats. Stealth mode automatically makes your PC invisible to anyone on the Internet.

Keeps personal data private and secure, deletes adware cookies, blocks pop-up ads, and more.

Quarantines suspicious email attachments and blocks outbound messages containing potential viruses.
---
ZoneLog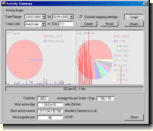 http://zonelog.co.uk/
My Rating:




Imports the ZoneAlarm log into it's own database for speed of operation.

Colour coded listing to show severity of known attacks.

Get full, clear details about each log entry.

Create reports on specific addresses, ports, time periods, etc.

Resolve host names for all known IP addresses.

Link to WHOIS websites or external applications for more detailed info on a particular address.

Threat Analysis - picks out the attacks from the noise.
---
Other Programs that have been recommended by associates
(In alphabetical order)
---
---

Back to my Homepage
Last Modified: 03 MAY 2005